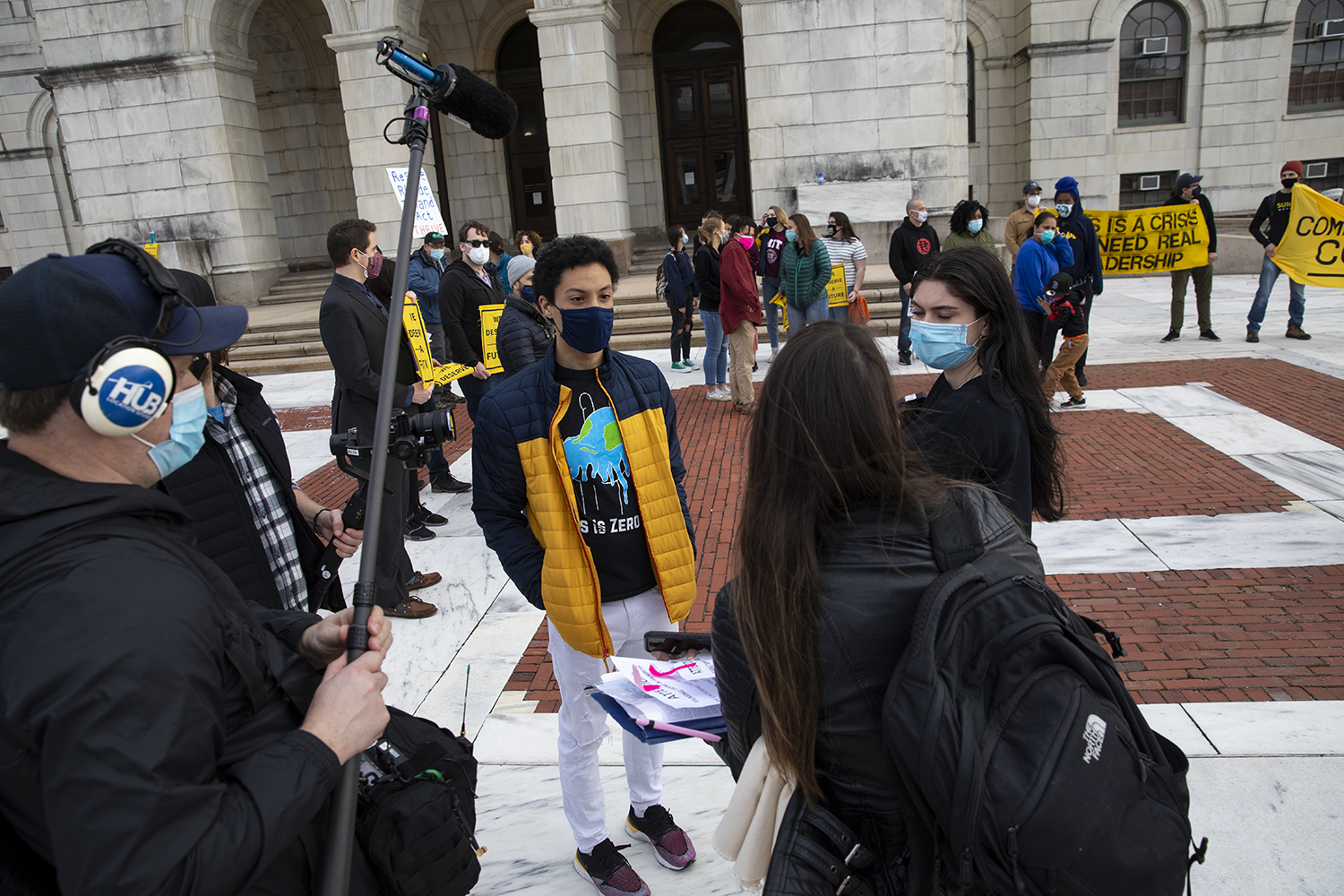 At Brown, the Open Curriculum has enabled Artis to pursue a course of study that has deepened his understanding of the relationship between public policy and environmentalism. As a double-concentrator in political science and environmental studies, Artis has found a mutually enriching relationship between his role as Zero Hour's policy director and his coursework.
"It has been really fun because I get to learn about this work in the classroom and then apply it in my own life," he said. "And I also bring back things that I learn in my policy work with Zero Hour to my classes and to peers who are curious about what's happening in the movement."
Courses like Humans, Nature and the Environment have provided Artis with critical background on the social systems at the root of climate change. Others — like Introduction to Environmental GIS, in which he studied satellite imagery of the Greenland Ice Sheet and the Arctic Circle — have given him a new perspective on the climate justice work to which he has long been committed.
"I had never really taken a course like that — one that allowed me to see the impact of climate change through satellite imagery," he said. "It really put into focus how the entire world is changing because the climate is."
At Brown, Artis has also had the opportunity to study the U.S. legal system in courses like Indigenous Laws, Environmental Racism, and #LandBack, which explores the ways that the court's impact on Indigenous land rights has, in turn, harmed the environment and Indigenous livelihoods. This coursework has influenced his decision to begin preparations to apply to law school, where he intends to study environmental law.
"I want to address the fossil fuel industry with different tools that I've never had access to before," he said. "It's one thing being an activist and calling on your government and corporations to make a change through protests and lobbying and rallies, but another thing entirely to take them to court and fight for that win in a really lasting way."
It's a career path paved by a commitment to climate justice that has shaped Artis' past four years, both inside and outside of the classroom. "By studying law, I'll get to carry this cause into the rest of my life," he said.